The Ultimate Guide to a Solo Trip to Costa Rica
Costa Rica, a small but mesmerizing country in Central America, has long been a favorite destination for travelers seeking adventure, relaxation, and a taste of the 'pura vida' lifestyle. Home to lush rainforests, pristine beaches, and a treasure trove of biodiversity, this tropical paradise offers countless opportunities for the intrepid solo traveler. In this ultimate guide, we will delve into the ins and outs of planning and executing a solo trip to Costa Rica that will leave you with unforgettable memories and a renewed sense of self-discovery.
As a solo traveler, you have the luxury of creating a tailor-made itinerary that caters to your unique interests and travel style. Whether you dream of zip-lining through the canopy of the Monteverde Cloud Forest, learning to surf on the sun-soaked shores of Tamarindo, or seeking solace in the tranquil hot springs of Arenal Volcano, our comprehensive guide will equip you with everything you need to know. We'll cover essential tips on safety, transportation, accommodation, and cultural etiquette, as well as share insider recommendations for must-see attractions, accommodation options and hidden gems off the beaten path.
Booking your solo trip
Booking a solo travel trip can be complex, especially if you aren't a frequent traveler, so it's important to be prepared and book all the necessities like flights, accommodation, transport and, of course, exciting activities. Some people like using travel agents to book their adventures, this is an ideal option for those who find booking travel complex and stressful.
Another option is to utilize Costa Rica's well-connected public transportation system, including buses and shuttles, for a cost-effective and authentic local experience. When selecting your mode of transport, take into account your budget, itinerary and personal preferences, ensuring that your choice complements the adventure you envision. By securing reliable solo transport, you can confidently navigate Costa Rica's breathtaking landscapes and create unforgettable memories in this captivating country.
Preparing for Your Solo Trip
Visa and Passport Requirements: Before you embark on your solo trip to Costa Rica, ensure your passport is valid for at least six months from your date of entry. Most travelers, including citizens of the United States, Canada, and the European Union, do not require a visa for stays up to 90 days. However, always double-check the entry requirements specific to your nationality.
Vaccinations: No specific vaccinations are mandatory for entry to Costa Rica, but it is recommended to be up-to-date with routine vaccinations like MMR, Diphtheria-Tetanus-Pertussis, and Varicella. Additionally, consider getting vaccinated against Hepatitis A, Typhoid, and Yellow Fever.
Travel Insurance: Investing in comprehensive travel insurance is essential for any solo traveler. Look for policies that cover medical expenses, lost luggage, trip cancellations, and emergency
Navigating Costa Rica
Language: Spanish is the official language of Costa Rica. While many locals in tourist areas speak English, learning basic Spanish phrases will enhance your experience and help you connect with the locals.
Currency: The Costa Rican colón (CRC) is the local currency. ATMs are widely available, and most establishments accept credit cards. However, it's a good idea to carry some cash for small purchases or when visiting remote areas. It should be noted that USD are accepted widely, but to expect change back in local currency.
Transportation: Costa Rica's public transportation system includes buses and taxis, which are affordable and efficient ways to travel between cities. To make the most of your journey, consider renting a car or motorbike, which will provide you with the freedom and flexibility to discover hidden gems and off-the-beaten-path destinations. If renting a car be sure to always carry your home country's drivers license and passport.
Must See Attractions
Once you have all the booking and planning details in order, it's time to have fun! Costa Rica is a tropical paradise teeming with exciting activities and must see attractions for you to visit on your travels. Here are just a few of our top recommendations for you to visit;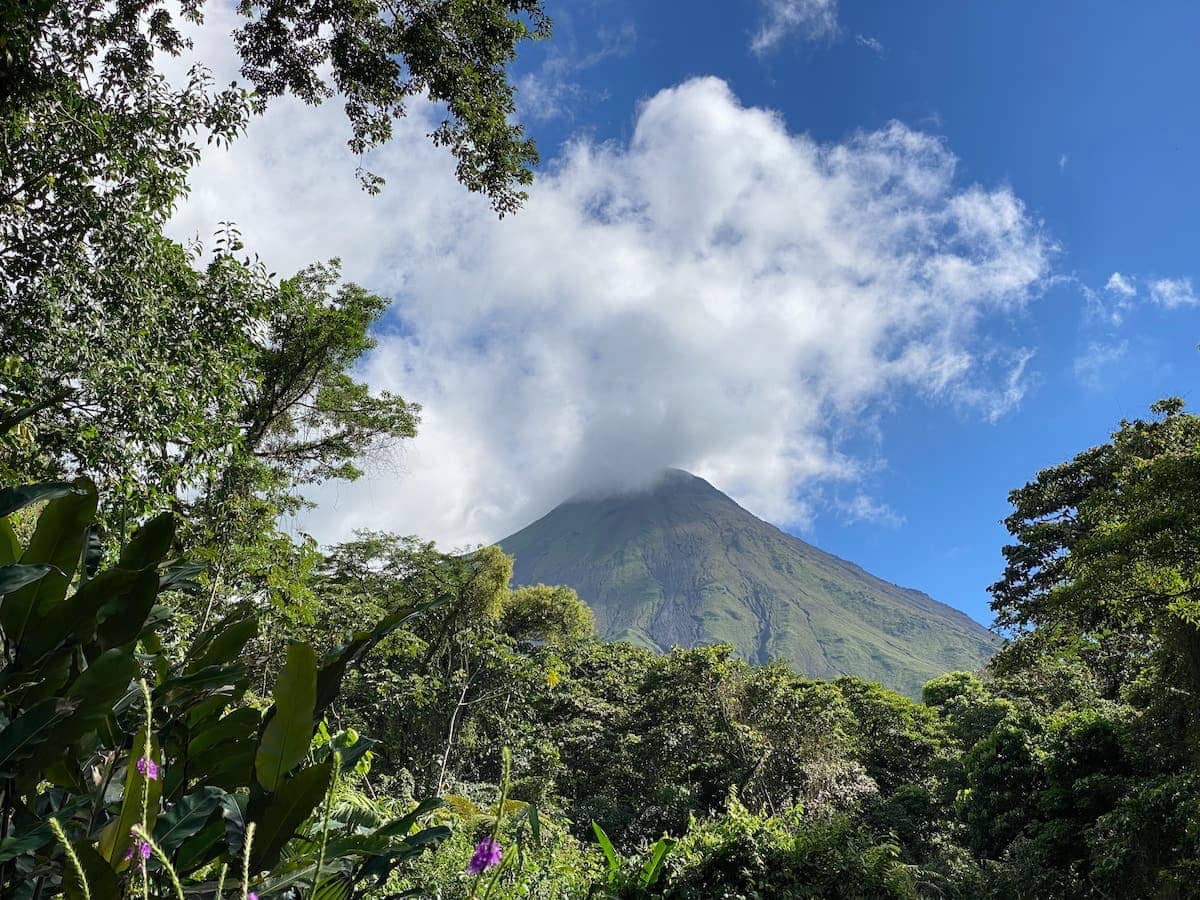 Visiting Costa Rica's Beautiful Parks
Arenal Volcano National Park is a must visit where you can explore the stunning landscapes surrounding the Arenal Volcano, including lush rainforests, hot springs, and waterfalls. Try out activities like hiking, horseback riding, or soaking in the thermal waters at the Tabacon Hot Springs.
Monteverde Cloud Forest Reserve is another one of our top picks. Experience the unique biodiversity of the Monteverde Cloud Forest, with its hanging bridges, ziplines, and guided nature walks. Don't miss the opportunity to visit the Hummingbird Gallery, Butterfly Gardens, and the Monteverde Cheese Factory.
Manuel Antonio National Park is perfect for the solo traveler seeking to immerse themselves in Costa Rica's natural surroundings. Discover the pristine beaches, lush rainforests, and diverse wildlife of this popular national park on the Pacific coast. Enjoy activities like snorkeling, surfing, and wildlife spotting, or simply relax on the beautiful beaches.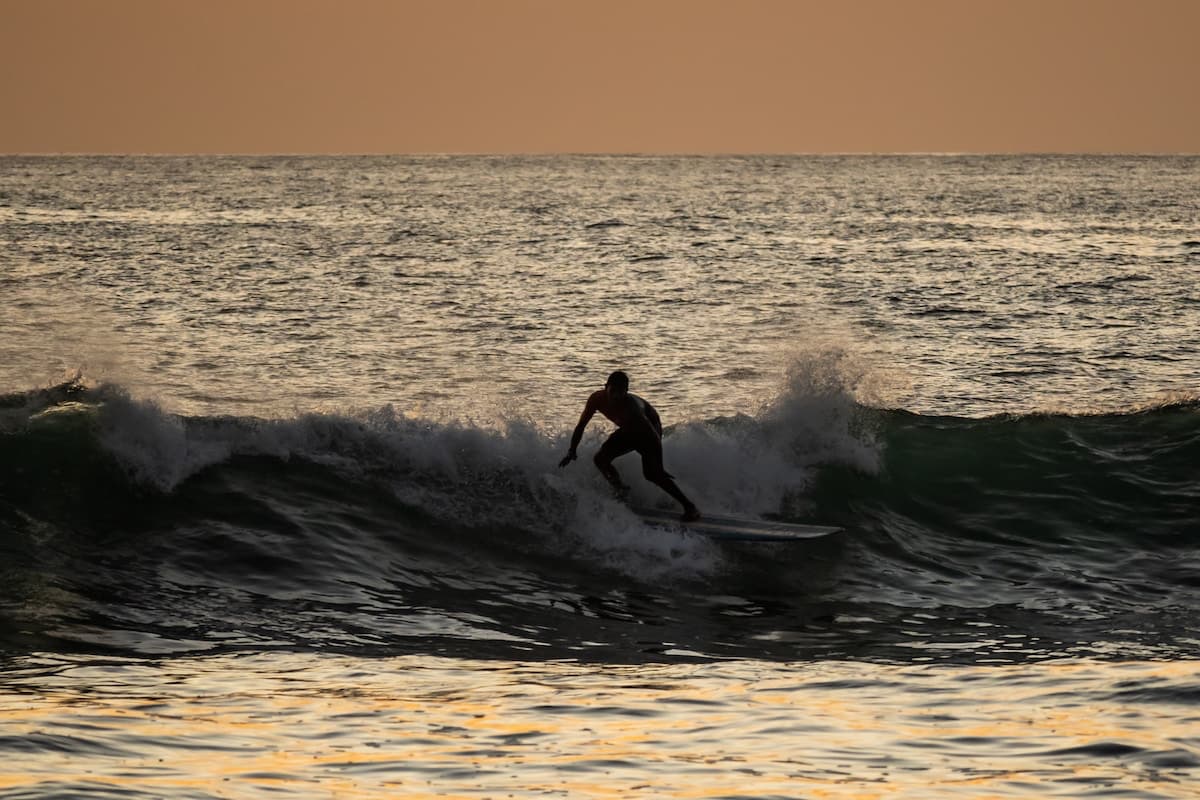 Catch a wave Surfing in Santa Teresa and Nosara
Hit the waves near Tamarindo at popular surf spots like Playa Tamarindo and Playa Grande. Both beginners and experienced surfers will find suitable waves and welcoming surf communities. Tamarindo offers numerous surf schools and smaller waves. The town has plenty of amenities, making it a popular choice for those who want to mix surfing with a bit of nightlife and tourism. Check out accommodation near Tamarindo if you're planning to live it up by the beach and learn to surf.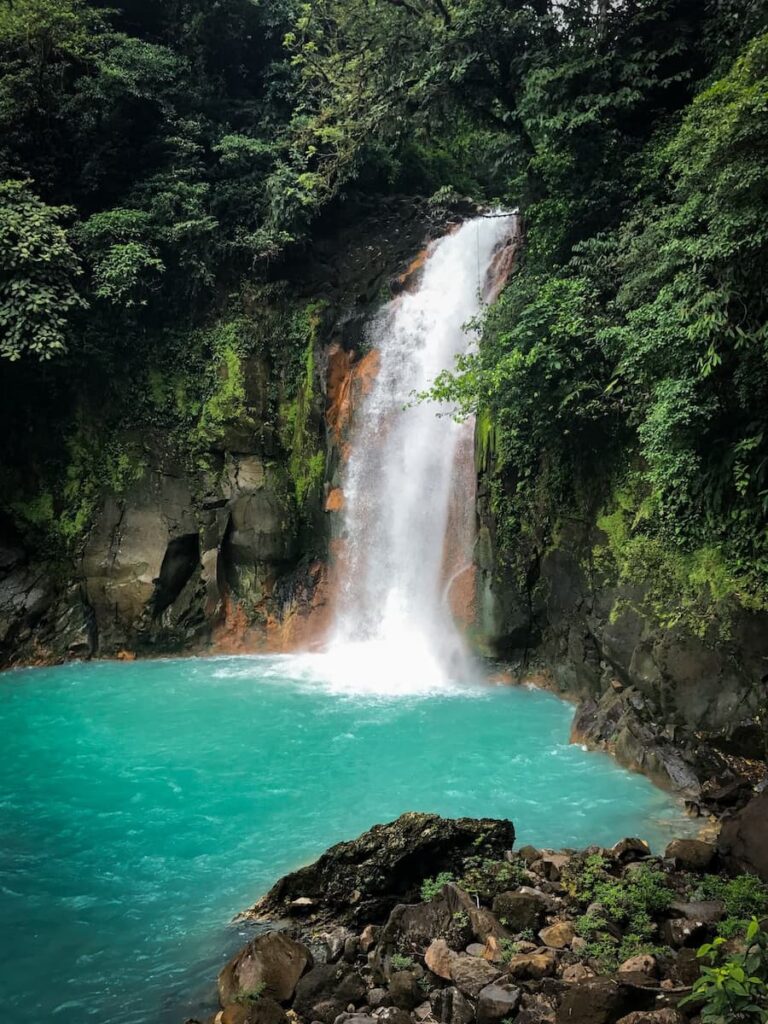 Take a Plunge at the Falls
Rio Celeste Waterfall: Located inside the Tenorio Volcano National Park, hike through the lush forests to reach the enchanting Rio Celeste Waterfall, known for its striking turquoise color. The hike takes around 2-3 hours, making it a perfect day trip.
Fun Fact: The story behind Rio Celeste's famous blue waters, as told by the locals, is that Rio Celeste got its stunning color when God dipped his brush in the river as he was painting the sky. However, scientifically the color appears when two separate clear water rivers meet and a certain type of mineral coated in silicon, oxygen and aluminum remains suspended in the river. The size, suspension and reflection of sunlight creates this vivid blue color in the water.
La Fortuna Waterfall: Visit the La Fortuna Waterfall, a stunning 230-foot (70-meter) cascade located near the Arenal Volcano. The hike to the waterfall is relatively short, and you can enjoy swimming in the natural pool at its base.
Get a Taste of City Life
Once you've caught a wave at Tamarindo, taken a plunge at Rio Celeste and zip lined through the lush forests at Monteverde Cloud Forest, why not venture into the capitol, San José, and experience some authentic Costa Rican culture. Visit the Pre-Columbian Gold Museum, National Museum, and the Central Market to get a taste of Costa Rican culture and history.
Shop til' you drop at the Avenida Central, the city's main shopping district. Have a relaxing day out along this beautiful tree-lined shopping boulevard, which boasts high-street stores, an array of restaurants and bars, and some souvenir shops where you can pick up something to remember your solo trip by.
Booking the Right Accommodation
Lastly, and most importantly, booking accommodation. Booking the right accommodation for your solo trip can make or break your experience. Choosing a safe and comfortable accommodation, that is nearby to all the attractions, like beaches, bustling towns and attractions, will allow you to make the most out of your solo adventure. Booking a cozy condo or stylish apartment in Costa Rica will give you all the safety and comfort needed to enjoy your solo travel.
Get Ready to Broaden Your Horizons
The enchanting allure of Costa Rica, with its captivating biodiversity, endless adventure, and a vibrant culture, makes it a paradise for solo travelers. Embarking on a solo journey here is not just about the destinations you'll discover, but it's also about the personal transformation you'll experience.
Solo travel in Costa Rica affords you the freedom to engage with your surroundings on your terms. You can choose to spend a day exploring the hidden trails of a rainforest or relax on a secluded beach without the need to negotiate or compromise. This independence can foster a sense of empowerment and self-confidence, which can extend far beyond the trip itself.
Furthermore, solo travel often leads to more authentic connections with locals and fellow travelers. When we venture out alone, we tend to be more open to meeting new people, learning from their perspectives, and forming unique bonds. These relationships often become as valuable and memorable as the places visited.
It's an experience that can broaden your horizons, enrich your understanding, and create a deep, enduring connection with the world around you. So pack your bags, embrace the 'Pura Vida' lifestyle, and set off on a journey that promises to be unforgettable, transformative, and uniquely yours.
Commonly Asked Questions About Taking a Solo Trip to Costa Rica
Is Costa Rica safe for solo travelers?
Costa Rica is generally safe for solo travelers, but like any destination, it's important to exercise common sense. Always keep your personal belongings secure, avoid walking alone in unfamiliar areas at night, and be aware of your surroundings.
What's the best time to visit Costa Rica?
Costa Rica has a tropical climate with two main seasons: dry and rainy. The dry season, from December to April, is typically the most popular time to visit due to the sunny weather. The rainy season, from May to November, often has afternoon showers but mornings can still be sunny and beautiful.
Do I need to know Spanish to travel in Costa Rica?
While Spanish is the official language of Costa Rica, English is widely spoken in most tourist areas. However, learning a few basic Spanish phrases can enhance your travel experience and help you connect with locals.
Can I use my credit card in Costa Rica?
Credit cards are widely accepted in Costa Rica, particularly in larger towns and tourist areas. However, it's a good idea to carry some local currency, the Costa Rican colón, especially for smaller purchases or in more remote areas.
Is public transportation in Costa Rica safe?
Yes, public transportation, including buses and taxis, is generally safe in Costa Rica. However, it is advisable to use official taxis (red with a yellow triangle) or reputable rideshare services.